Store
Posters, original artwork and other items for sale. Some of these pieces are one-offs and will be updated on a regular basis so check back often to see what's new. If you'd like Geoff to draw something unique, just for you, go to commissions and fill in the form to get started!
To The Death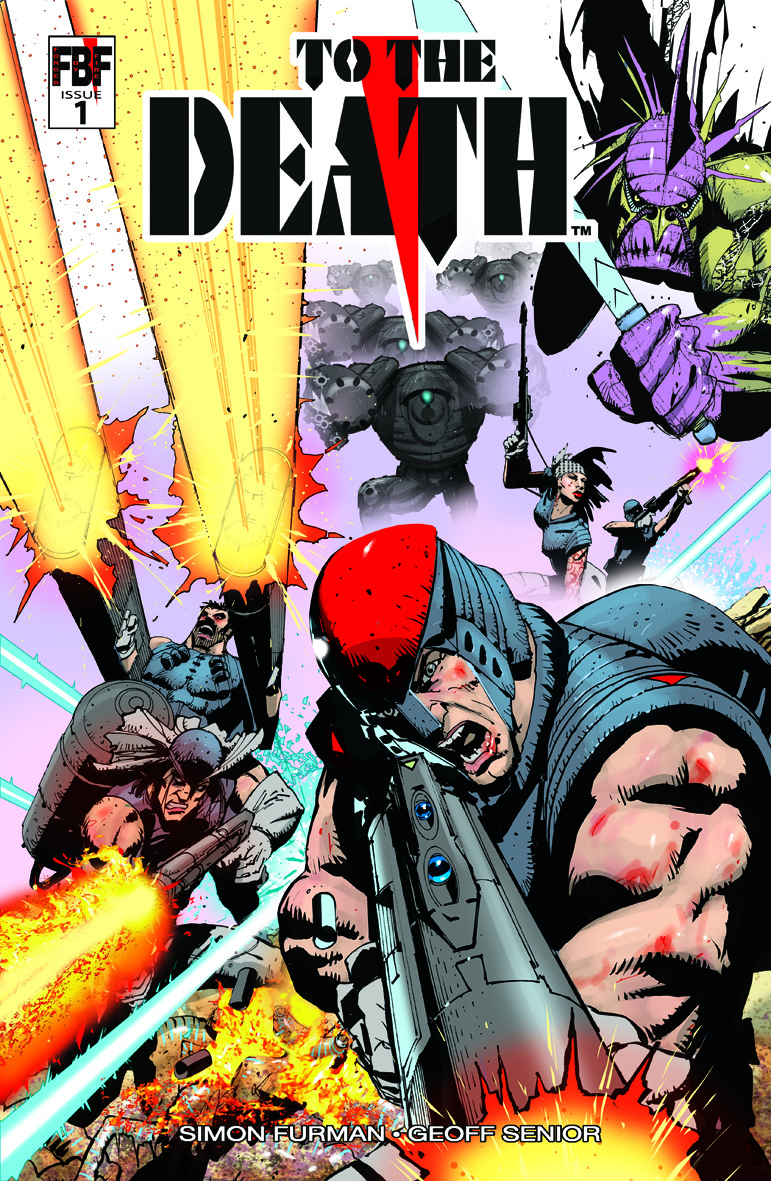 So pleased to say that all 10 issues of 'To The Death' are now available from: https://getmycomics.com/ToTheDeath
Simon and I are really happy with the quality of the print. Each issue has 48 action packed colour pages and at just £4.99 is great value! Also available in two stylish slipcases #1-5, #6-10 at £19.99 each!
For those who remember 'Dragon's Claws' it certainly 'ticks the boxes' and for new readers it's a welcome blast of adventure during these days of isolation!
Some pages/covers are displayed in the 'Comics' section.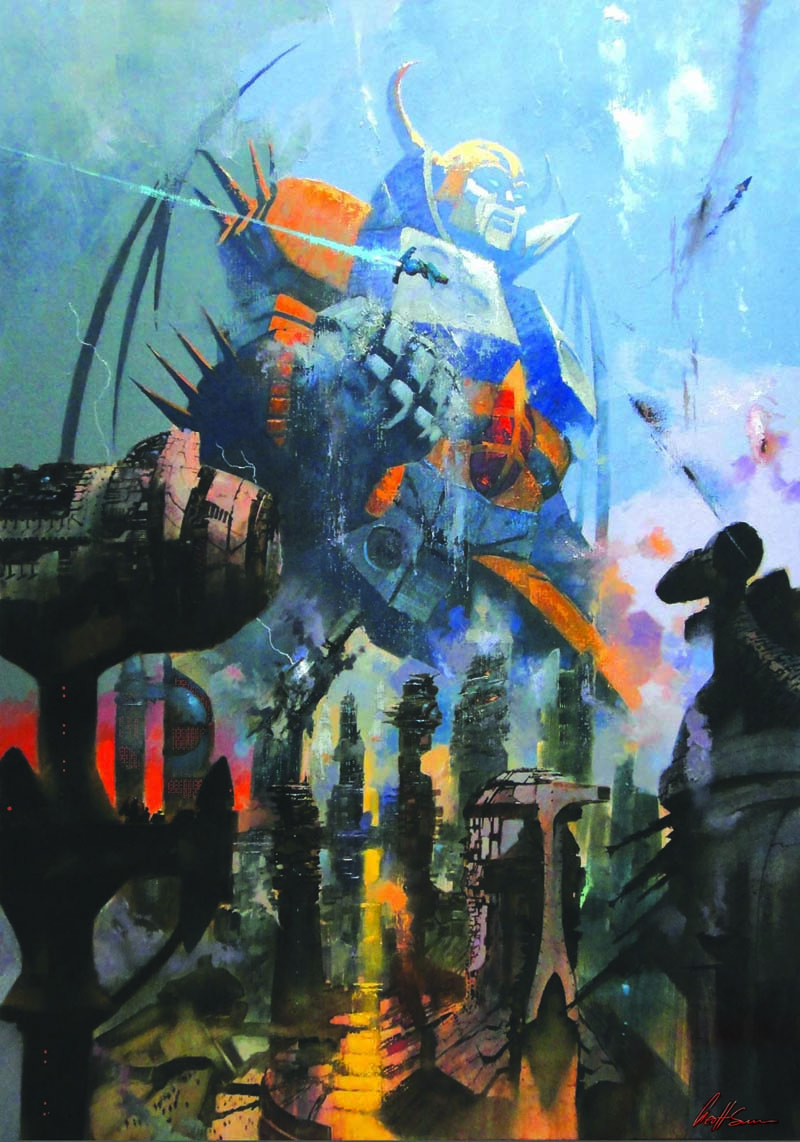 Unicron- Destroyer of worlds!
An A2 size dark grey bordered print of the original oil painting. I'm really pleased with the quality from Mixam printers. A matt finish with great colour.

Each print is signed by myself.
Frame not included
Shipped from the UK in postal tube

Height: 59.4 Centimetres
Width: 42 Centimetres
Material: A2 250gms colour matt finish print
Galvatron v Ultra Magnus
I drew the original image for the classic 'Target 2006' story by Simon Furman for Transformers comic back in the 80's. I have revisited this piece using pen/ink and added digital colour to recreate the original dynamism of the earlier iconic image.

Each print is signed by myself.
Frame not included
Shipped from the UK in postal tube

Height: 59.4 Centimetres
Width: 42 Centimetres
Material: A2 Quality colour gloss print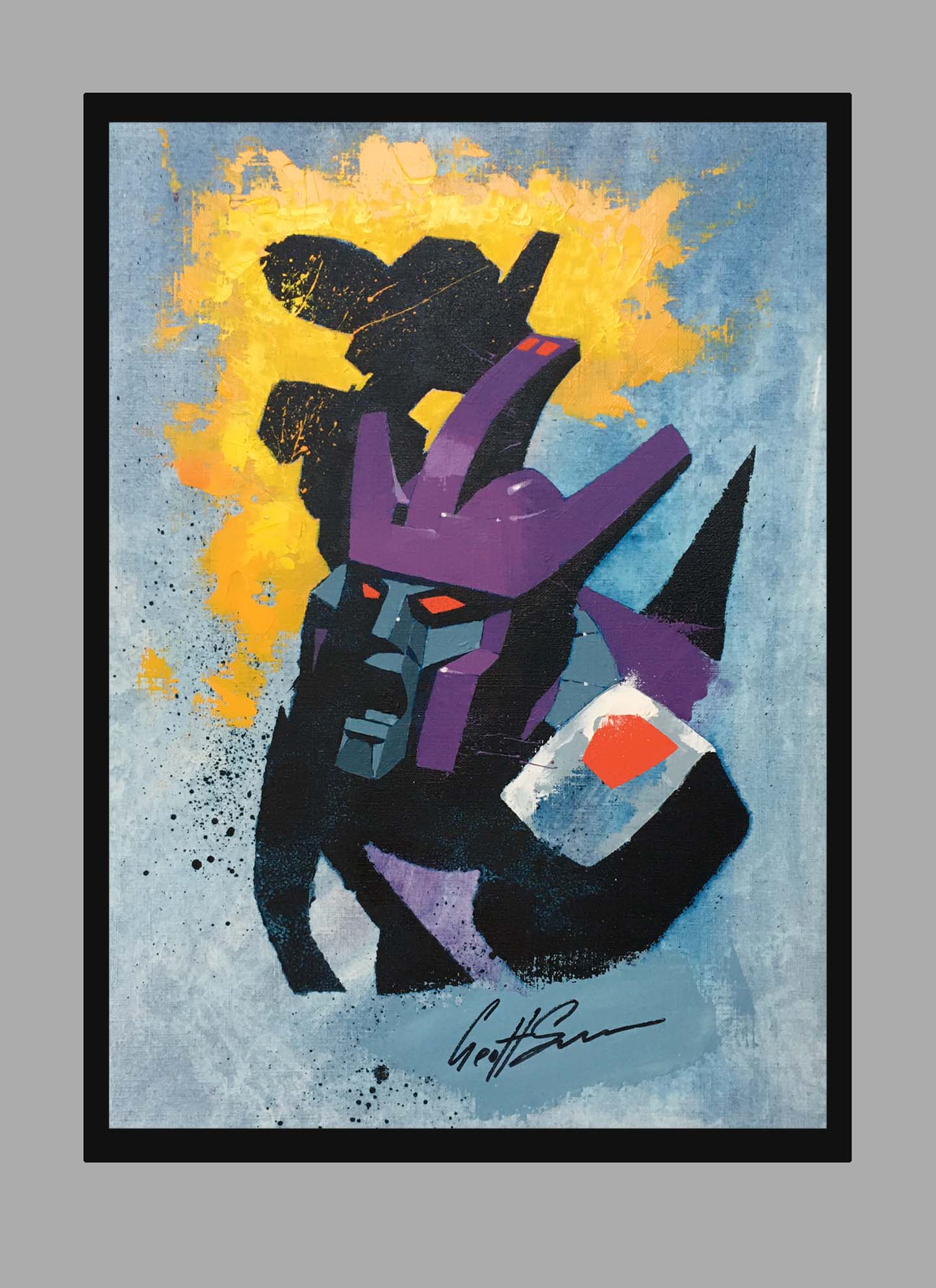 Galvatron Oil painting
Galvatron - One of my favourite characters!

Oil paint on quality art paper.
Each painting shows the same pose. Though you may not receive the exact painting shown you will receive one very similar as each becomes an individual piece of art through the process of painting, giving unique touches and shades of colour.
These are not prints!

290g Art paper H-14 inches W-10 inches
Frame not included
Shipped from the UK in postal tube